Hotel | Course Agenda | Sponsors | Fees | Speaker
Friday, December 11, 2020
Earn up to 7 Clinical C.E. Hours with TBD
Crown Plaza Hotel, Baton Rouge, LA
8 a.m. - Continental Breakfast/Packet Pick-Up
8:30 a.m. - C.E. Begins
Noon - Lunch is Provided
4:30 p.m. - C.E. Ends
---
Thanks to Our Sponsors (as of 9-13-19):
Premier Events Partners
Platinum Sponsors:

Central Louisiana AHEC
Supporters:
Premier Events Partners

Supporters:
LDA Foundation
Louisiana Dental Services, Inc. (LDS)
Click the link above to register online or email Jeanne McFall at This email address is being protected from spambots. You need JavaScript enabled to view it.
NOTE: This link will be directing you to the ADA website for your registration. Therefore, you will need to use your ADA username and password to access your information. If you do not have your ADA information, contact the ADA Member Service Center at 1.800.621.8099 (8:30 a.m. – 5:00 p.m. CST Monday through Friday) or send an email to This email address is being protected from spambots. You need JavaScript enabled to view it. for assistance.
2020 Last Chance Seminar Pricing
Category

(Available until 11/26/20)

Late Registration




(starting 11/27/20-12/7/20)



On-Site Registration





LDA Member

$209

$259

$284


ADA Member

$269

$319

$344


Non Member

$369

$419

$444


Hygienist

$169

$219

$244


Associate Member

$129

$179

$204


Other Staff

$129

$179

$204


Retired Volunteer License

$79

$129

$154


2018 Dental School Graduate

$109

$159

$184


Dental Student

$39

$89

$114


Spouse/Other, Lunch ONLY

$25

$50


$75



Refunds and Cancellation Requests
To receive a refund, all requests must be postmarked or sent no later than the day before each meeting begins. You may send your request to This email address is being protected from spambots. You need JavaScript enabled to view it. or fax to (225) 926-1886. Registration and course cancellation/refund requests must be in writing.

Cancellation Requests prior to Early Registration Deadline (11/26 or before)
• Refund requests for registration will be granted a full refund, less a $15 processing fee. The request must be received on or before each meeting's early registration date.
• Exceptions will not apply.

Cancellation Requests between Early Registration Deadline and the day before your meeting begins (11/26-12/7)
• Refund requests for registration fees will be granted a 50% refund less a $15 processing fee. The request must be received no later than 4 p.m. on the day before your meeting begins.
• Exceptions will not apply.

No cancellation requests or refund requests will be accepted or granted after the scheduled start to any meeting. This includes cancellations due to illness, late arrivals, weather, parking difficulties, or any other reasons.
---
Paul L. Ouellette, DDS, MS, ABO, AFAAID
A.M. Course Title: "
A Full Spectrum of Implant and Adjunctive Orthodontic Procedures"-
For both general dentists and orthodontists
Implant dentistry has the ability to dramatically improve a patient's smile, health and confidence; however, implants might not be an option if a patient lacks the financial resources.
While permanent dental implant options remain costly, there are now game changing implant options available. Dive into the world of implants and OrthoVeneers with ABO Certified Orthodontist and Dental Implant Educator, Paul L. Ouellette, DDS, MS, ABO, AFAAID.
During this in-depth session, learn the latest technological advancements including a hybrid temporary anchor device that will support a crown or bridge and maintain implant receptor site bone. This patented medical device is called the TADplant (temporary bone anchors). Discover how longevity (10+ years) and affordability make TADplants a viable interim option for adults, as well as younger growing patients who are not candidates for permanent implants due to immature bone. Learn how TADplants can be placed flapless with or without a surgical guide in 60 seconds and removed in less than 30-seconds. Discuss how to digitally scan and plan the TADplant insertion path with a smart abutment using CBCT imaging and simple cephalometrics. Explore 3D printing options for the OrthoVeneer/Crown/Bridge with integrated monolithic orthodontic attachments. Pinpoint methods for retaining the orthodontic correction prior to placement of the permanent implants and crowns.
Leave the session with a comprehensive understanding of adjunctive orthodontic techniques and dental implant case management. Participants are invited to bring their interdisciplinary cases and audience participation is encouraged.
Objectives:
Upon the completion of this presentation, participants should be able to:
• Elevate your knowledge of analog (wax-ups) and digital smile design techniques applied to TADplant and OrthoVeneer workflows.
• Learn the latest techniques in adjunctive orthodontics using provisional implants and orthoveneers to prepare dental implantsites.
• Be trained in the use of ONE simple Cephalometric Measurement from a 3D panoramic or cephalometric image to precisely plan implant placements.
• Understand why TADplants are the solution for preserving crestal bone in children, teens and adults.
• Explore TADplants as temporary "Bone Screws" used to support provisional crowns and maintain receptor site bone.
• Learn a non-complex technique for placing TADplants in 60 seconds or less.
• Review multiple implant insertion techniques and new orthodontic techniques.
• Discover how to integrate new digital dentistry technologies for IMMEDIATE return on investment.
• Analyze innovative 3D printed appliances used to upright and move teeth prior to (and after) implant placement.
• Explore how to accelerate orthodontic tooth movements adjacent to TADplant sites.
Biography:
50 years a dentist! Dr. Ouellette received his dental degree from Loyola School of Dentistry, in 1970. He completed his orthodontic residency and Master's degree in Oral Biology in 1972. In 1972, he joined the orthodontic faculty at Emory University as an Assistant Professor of Orthodontics until 1975. Dr. Ouellette received his American Board of Orthodontics (ABO) certification in 2006 and re certified as the oldest ABO candidate to sit for testing in 2019. He held faculty positives at Jacksonville School of Orthodontics and wa the first Clinical Director at the Georgia School of Orthodontics.
P.M. Course:

Coming soon..............
---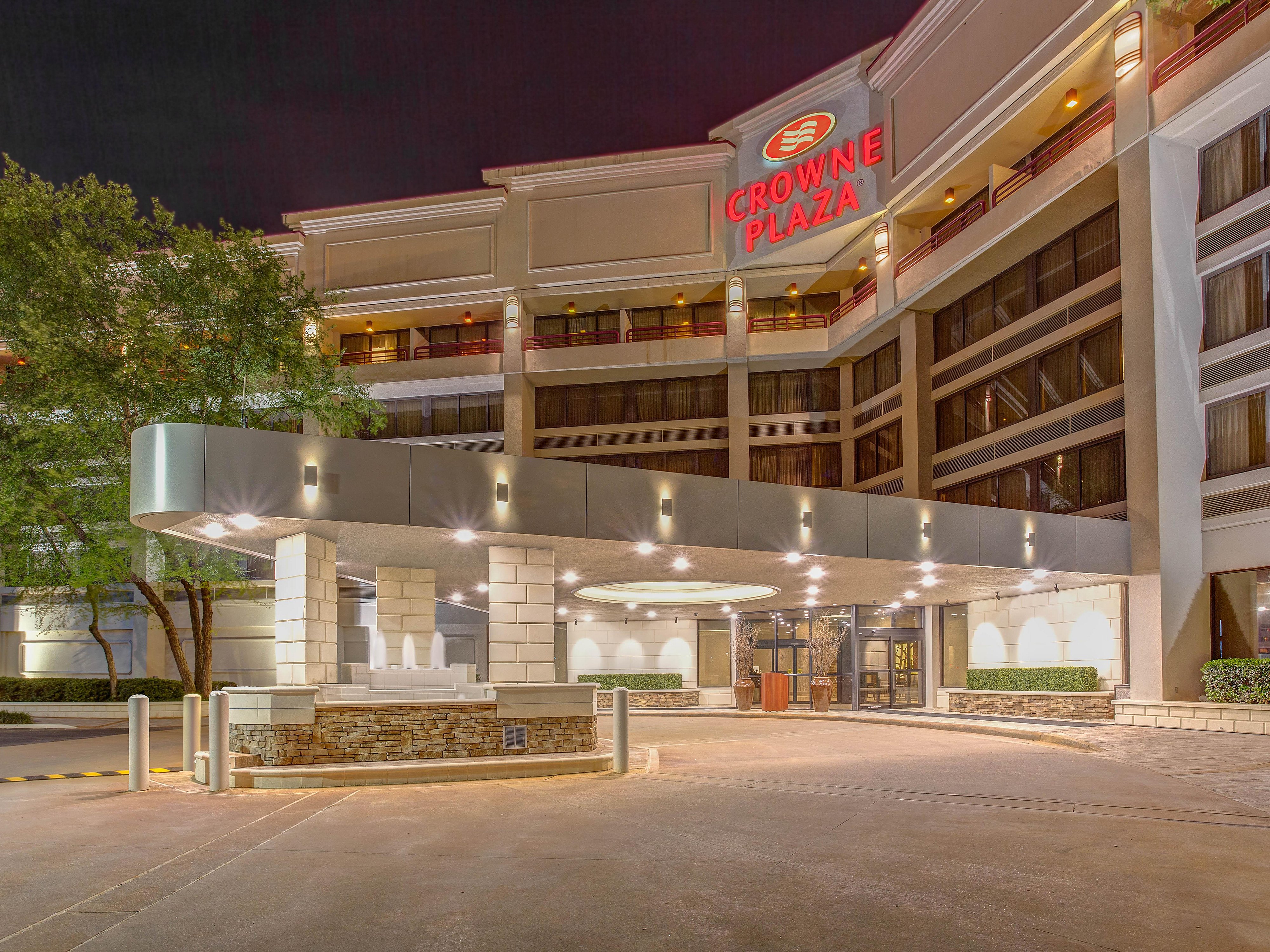 Crowne Plaza Hotel
4728 Constitution Ave., Baton Rouge, LA 70808
To make reservations, call Crown Plaza Hotel reservations at (800) 678-4065 (tell them you are with the Louisiana Dental Association Group when you call to reserve your room) or visit www.crowneplaza.com/execcenterbtr. Make sure you tell them you are with the Louisiana Dental Association Group in order to receive the group rate.

Rooms are available the night of Thursday, Dec. 10
Standard Room - $109
The reservation cutoff date is Tuesday, November 10, 2020. Call Jeanne at the LDA, if you need a room after this date 225-408-3294 or e-mail This email address is being protected from spambots. You need JavaScript enabled to view it..