NOTE: The LDA House of Delegates will NOT be held the same weekend as the NODC/LDAAS.
The HOD is March 21, 2020; NODC/LDAAS is May 7-9, 2020 at the Hilton Riverside Hotel.
COMING SOON!
NOTE: There will be a quarterly LDA Board Meeting at the LDA Office AFTER the LDA House of Delegates adjourns. We anticipate that meeting will start at 11:30 a.m. While the LDA office will be open at that time, and we anticipate the board meeting will start about then, the board meeting cannot start any earlier than 45-60 minutes after the HOD adjourns.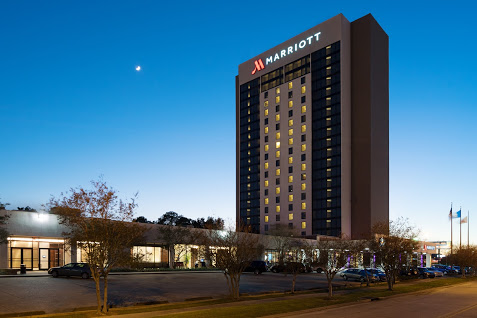 Baton Rouge Marriott, Baton Rouge, LA
Reservations by attendees must be received on or before
March 5, 2020
, by calling
1 (800)228-9290.
Make sure to ask for the Louisiana Dental Association (LDA) room block. The run of house standard room is
$124
per night and includes guestroom Internet. Hotel room rates are subject to applicable state and local taxes (currently 15.95%) in effect at the time of check-out.
---
C.E. and Golf hosted by LDA & CDEBR
Carter Plantation:23475 Carter Trace, Springfield LA, 70462


8:00 a.m. - Registration and Coffee

8:30 - 11:30 a.m. - C.E.

11:30 a.m. - lunch (included in registration)
12:15 p.m. - golf (must register for this by April 1, Soft Spikes Only!)
2019 Fees: (2020 Fees TBA)
LDA House of Delegates Members: $30, register through LDA (on this link below or by calling 225.926.1986)

Non-CDEBR or non-HOD Members: $60 (can register through CDEBR or through the LDA)

CDEBR Members: $30, register through Continuing Dental Education of Baton Rouge (CDEBR)

Golf Fee: $65 (per person for all attendees, must register by Monday, April 1, can register through CDEBR or through the LDA)
Must register for C.E. to play golf.
---
C.E. and Golf Course Information

2020 Information Coming Soon...

Thanks to Our C.E. and Golf Sponsors (as of 4-24-19):
Premier Events Partners